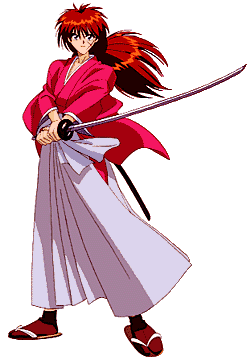 ---
HA! I updated this page! Betcha thought that'd never happen!!! Oh well, I finally decided to once again work on this page, and I realize that a major overhaul is needed, so there will be a new site design debuting real soon, as well as some new sections, such as the Kimagure Orange Road section, that I promised to make, but never delivered, as well as a Mobile Suit Gundam section. I will keep old favourites, such as the Shinji "Little sumpin sumpin" section. (I'd like to think it's a favourite, but I know that it's really not. Now all you guys are gonna look at me, like I'm some kinda sicko or something). Ok, well either way, you can check out this section, by clicking here. It's pure jokes! Also, if you would like me to make a section on anything in particular, feel free to mail me. You can request ANYTHING BUT HENTAI!!! (I'm not as sick and perverted as you may think I am). NEwayz that's about enough of my boring opening comments. Please, I'd like your input on my page, so if you have any comments or questions e-mail me at happosai2000@yahoo.com.
---
This site has been Visited
Times
---
Well, well, well... What do we have here? Could it possibly be a site design change to Happosai 2000's Anime Wasteland? No that couldn't possibly be... That lazy ass would never do something as time consuming as that! Well it looks like y'all guessed wrong... cuz judging from the popup, I guess you already know that indeed Happosai 2000's Anime Wasteland is indeed back from the dead! Now I put in tables to make the site look more professional. I don't have the time to comment further at this moment... but my comments will be made longer when I have the time.
Alright ppl, I hope you like the changes I made to my site and I hope it loads up faster. Well, well, well... someone's been lazy... Well actually busy... I could go into the whole story about it, but I won't. Either way, since this is the first update of the New millenium... I guess I should say "Happy New Year" to y'all. Also, it's quite ironic that it took me excactly two months to fix my mess... that's a testament to just how busy I've been. Also I don't know if it's totally fixed at all... because I am doing this from school, seeing as for some reason I can't access Tripod from home. I will try to update this site as much as I can... but please understand that balancing school and work and other things, I may not have that much time to update this site. But remember one thing... No matter how long it may take me to update this site, it will never die! I will not kill it or give up on it, so don't worry about that. No matter what I always end up coming back to it, eventually! Well... that's enough of my boring speech so I guess all I have left to say is, enjoy my website, and always feel free to e-mail me your comments regarding my site as I'm always happy to hear from you. E-mail me at happosai2000@yahoo.com. Thanks a lot for visiting my site, and I hope you enjoy it.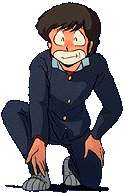 This site last updated 29/01/2000
---
---
The Urusei Yatusra Web Ring is ran/created by Paladin La De Da
[Next Page] [Previous Page]


[Next 5 Sites] [Random Site]